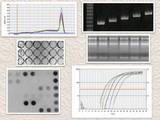 of Endocrinology, radiobiology and oncological endocrinology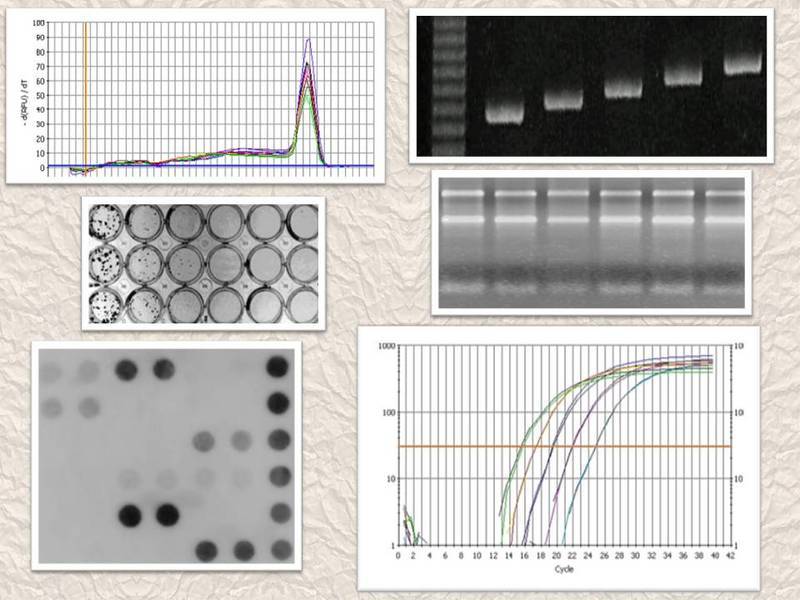 Activity
Nanobubbles (NBs) and Extracorporeal Shock Waves (ESWs) for the treatment of advanced tumors. Advanced and metastatic tumors are resistant to conventional therapies with chemoterapy drugs. Drug-loaded NBs are promising innovative formulations to be used in oncology, as they can improve anticancer activity and reduce systemic side effects. The laboratory studies, in both thyroid and prostate cancers, the cytotoxic effects and the mechanisms of action of the combined treatment with drug-loaded NBs and ESWs, acoustic waves used in lithotripsy and in orthopaedics.
Extracorporeal Shock Waves (ESWs) and adipose-derived stem cells in the regenerative medicine for musculoskeletal diseases. Osteoarticular ailments are the most common chronic diseases in Italy. Regenerative medicine combines scaffolds (3D dimension structures), stem cells, biologically active molecules and physical forces to create an engineered construct able to promote tissue regeneration. The laboratory studies the effects of combining ESWs with specific culture media to differentiate adipose-derived stem cells towards osteoblasts, chondroblasts and tenoblasts, respectively.
Sexual hormones, Sex Hormone-Binding Globulin (SHBG) and its receptor (SHBG-R) in breast cancer. SHBG, a glycoprotein of human plasma that specifically binds androgens and estradiol, inhibits the effects of estradiol on proliferation of breast cancer cells. Its interaction with plasma membranes (SHBG-R) and fibulin I, an extracellular matrix protein, are involved in this pathway. The laboratory studies SHBG, its polymorphisms and fibulin I, as new prognostic markers in both breast cancer evolution and in sensibility to anti-hormonal therapy.
Effect of pollutants on the growth and sensibility to somatostatin analogues of GH-secreting pituitary adenomas. GH-secreting pituitary adenomas cause acromegaly, a progressive disease characterized by systemic complications associated with increased mortality. Increased prevalence of acromegaly has been observed in highly polluted area and several environmental factors have significant effects on the endocrine system. The laboratory studies the effects of pollutants on cell growth, GH secretion, somatostatin and its receptors, in primary cultures of human GH-secreting pituitary adenomas and in a stabilized cell culture of rat pituitary adenoma (GH3 cells).
Publications
Gallo M, Michelon F, Castiglione A, Felicetti F, Viansone AA, Nervo A, Zichi C, Ciccone G, Piovesan A, Arvat E. (2015) Sorafenib treatment of radioiodine-refractory advanced thyroid cancer in daily clinical practice: a cohort study from a single center. Endocrine 49(3) 726-34 [DOI PMID]
Catalano MG, Marano F, Rinella L, de Girolamo L, Bosco O, Fortunati N, Berta L, Frairia R. (2014) Extracorporeal shockwaves (ESWs) enhance the osteogenic medium-induced differentiation of adipose-derived stem cells into osteoblast-like cells. Journal of tissue engineering and regenerative medicine [DOI PMID]
Brignardello E, Palestini N, Felicetti F, Castiglione A, Piovesan A, Gallo M, Freddi M, Ricardi U, Gasparri G, Ciccone G, Arvat E, Boccuzzi G. (2014) Early surgery and survival of patients with anaplastic thyroid carcinoma: analysis of a case series referred to a single institution between 1999 and 2012. Thyroid: official journal of the American Thyroid Association 24(11) 1600-6 [DOI PMID]
Pugliese M, Fortunati N, Germano A, Asioli S, Marano F, Palestini N, Frairia R, Boccuzzi G, Catalano MG. (2013) Histone deacetylase inhibition affects sodium iodide symporter expression and induces 131I cytotoxicity in anaplastic thyroid cancer cells. Thyroid : official journal of the American Thyroid Association 23(7) 838-46 [DOI PMID]
Catalano MG, Fortunati N, Pugliese M, Marano F, Ortoleva L, Poli R, Asioli S, Bandino A, Palestini N, Grange C, Bussolati B, Boccuzzi G. (2012) Histone deacetylase inhibition modulates E-cadherin expression and suppresses migration and invasion of anaplastic thyroid cancer cells. The Journal of clinical endocrinology and metabolism 97(7) E1150-9 [DOI PMID]
Catalano MG, Pugliese M, Gargantini E, Grange C, Bussolati B, Asioli S, Bosco O, Poli R, Compagnone A, Bandino A, Mainini F, Fortunati N, Boccuzzi G. (2012) Cytotoxic activity of the histone deacetylase inhibitor panobinostat (LBH589) in anaplastic thyroid cancer in vitro and in vivo. International journal of cancer 130(3) 694-704 [DOI PMID]
Fortunati N, Catalano MG, Marano F, Mugoni V, Pugliese M, Bosco O, Mainini F, Boccuzzi G. (2010) The pan-DAC inhibitor LBH589 is a multi-functional agent in breast cancer cells: cytotoxic drug and inducer of sodium-iodide symporter (NIS). Breast cancer research and treatment 124(3) 667-75 [DOI PMID]
Costantino L, Catalano MG, Frairia R, Carmazzi CM, Barbero M, Coluccia C, Donadio M, Genta F, Drogo M, Boccuzzi G, Fortunati N. (2009) Molecular mechanisms of the D327N SHBG protective role on breast cancer development after estrogen exposure. Breast cancer research and treatment 114(3) 449-56 [DOI PMID]
Catalano MG, Costantino L, Fortunati N, Bosco O, Pugliese M, Boccuzzi G, Berta L, Frairia R. (2007) High energy shock waves activate 5'-aminolevulinic Acid and increase permeability to Paclitaxel: antitumor effects of a new combined treatment on anaplastic thyroid cancer cells. Thyroid : official journal of the American Thyroid Association 17(2) 91-9 [DOI PMID]
Giordano R, Bo M, Pellegrino M, Vezzari M, Baldi M, Picu A, Balbo M, Bonelli L, Migliaretti G, Ghigo E, Arvat E. (2005) Hypothalamus-pituitary-adrenal hyperactivity in human aging is partially refractory to stimulation by mineralocorticoid receptor blockade. The Journal of clinical endocrinology and metabolism 90(10) 5656-62 [DOI PMID]