Francesco Ceci
(RTDb) Assistant Professor
SSD: MED/36 - diagnostic imaging and radiotherapy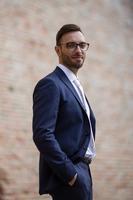 Contacts
+39 011 6335024
n/d
SCU Medicina Nucleare.
Corso AM Dogliotti, 14
10126 Torino
At
Department of Medical Sciences
Corso di Laurea in Tecniche di Radiologia Medica, per Immagini e Radioterapia - Cuneo
Laurea Magistrale in Medicina e Chirurgia - sede di Torino
Curriculum vitae
Curriculum Vitae (0.3 MB)
Research topics
Medico Specialista in Medicina Nucleare.
Dottorato in scienze Cardio-Nefro-Toraciche (indirizzo: scienze urologiche).
Membro del consiglio e docente della European School of Multimodality Imaging and Therapy (ESMIT).
Editorial board del Journal of Nuclear Medicine (IF 7.3) e European Journal of Nuclear Medicine and Molecular Imaging (IF 7.2). Associate Editor per BMC Cancer (IF 3.8). Membro delle seguenti società scientifiche: EAU, EANM, SNMMI e AIMN.
Visiting Professor presso il Dipartimento di Farmacologica molecolare e medica alla University of California Los Angeles (UCLA) 2017-2018.
Interessi di ricerca:
Nuovi approcci diagnostici in ambito oncologico, in particolare riguardo l'applicazione clinica e pre-clinica di nuovi traccianti per l'imaging PET (positron emission tomography).
Ruolo della diagnostica PET per monitorare la risposta alle terapie (inclusa immunoterapia) in pazienti oncologici.
Applicazioni cliniche e pre-cliniche della terapia radionuclidica in ambito oncologico. Utilizzo dei peptidi come agenti teranostici.
Applicazioni dell'analisi radiomica e dell'intelligenza artificiale nello studio delle patologie oncologiche.
Aree di interesse clinico: patologie oncologiche del tratto genito-urinario, in particolare del carcinoma della prostata.
Gruppi di ricerca
Struttura complessa di Medicina Nucleare U - A.O.U (Imaging Molecolare)
Activities in agenda
Office hours
Venerdì 8.30 - 10.30